Tony Pey, Head of Sales Engineering at Kerridge Commercial Systems (KCS), defines the advantages of SaaS and explains how it could work for your merchant business.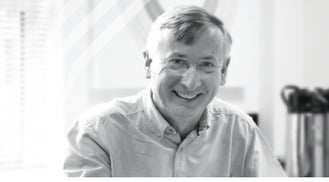 "SaaS or 'Software as a Service' is the term used to describe the way in which a business rents its software over a period of time from the provider - rather than purchasing a one-off perpetual licence.
A heavy initial investment is replaced by affordable monthly or quarterly per user costs. The software sits on the provider's cloud and is accessed by the customer over the internet.
What are the key benefits for merchants?
Smaller businesses can implement otherwise unaffordable, function-rich ERP.
Heavy up-front costs are replaced by monthly or quarterly per-user charges.
There's no need for merchants to maintain servers or other IT infrastructure on their premises - system maintenance is handled remotely by your provider.
SaaS can also deliver further value and reassurance to merchants through the high levels of security guaranteed when the software is managed within a state of the art data centre.
Our K-Cloud operates within a 'tier 3' standard data centre where the latest firewall and power source technology, physical security and climate control combine to protect your dedicated version of the software - and your critical business data.
K8 is used widely in the merchant industry. It combines a suite of modules designed to manage sales order processing, purchasing, finance, stock control, CRM, ecommerce and business intelligence. Depending upon how you like to operate your business, we can deliver K8 in a variety of ways including competitively priced SaaS.
FURTHER READING - What is SaaS and why is it relevant to the distributive trades?
To find out more about our K8 product, request a brochure below.