On March 15th this year Des Nangle (Managing Director, South Africa) successfully took on Cape Epic MTB race. He was raising the funds for the improvement of Re-e-lwele Primary School's Football field.
The PET committee (pictured below) held a meeting in early July with a local gold course maintenance contractor - Life Landscapes. The PET committee has convinced him to assist in doing the work and he will be proving the services as part of the project cost.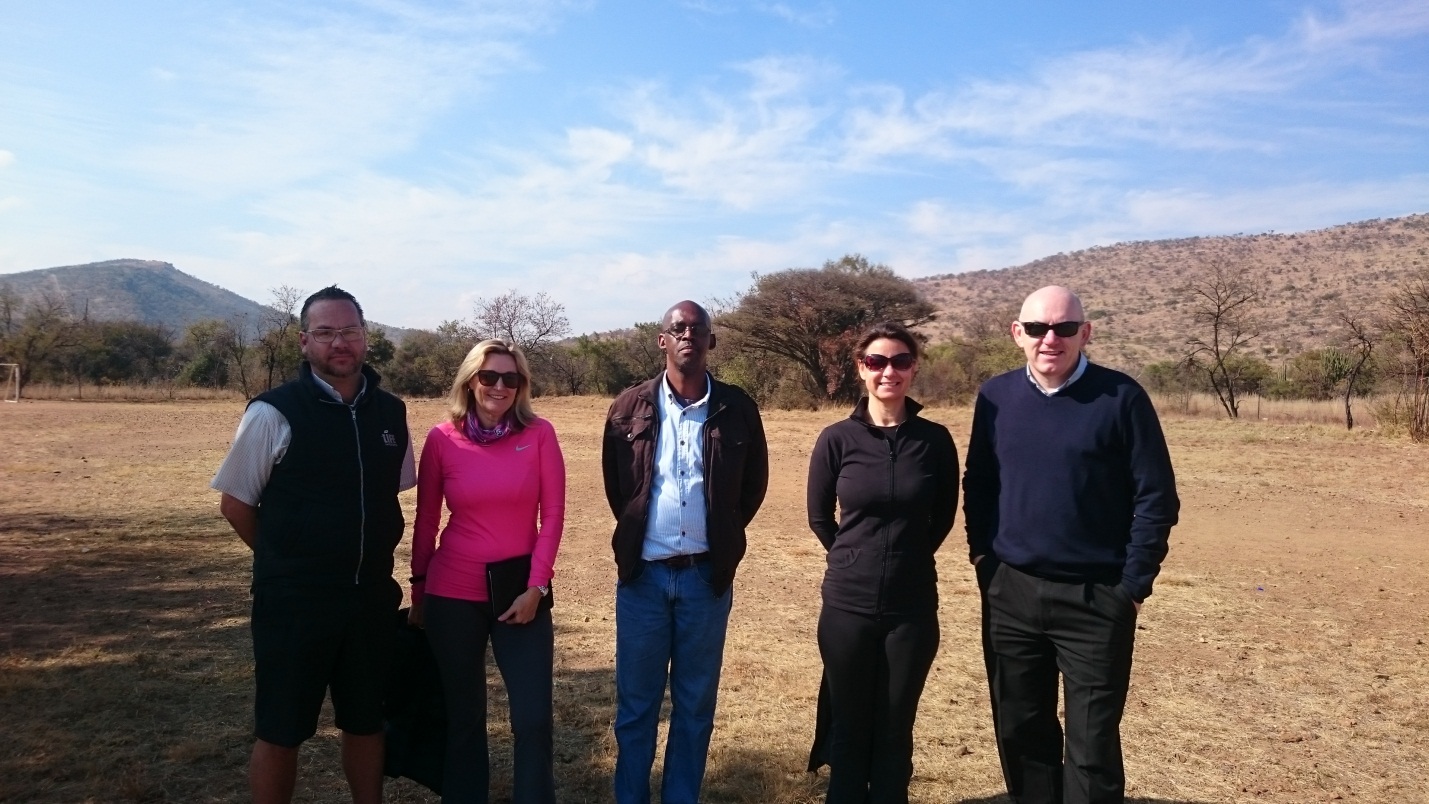 What Next?
Soon we will see laying of irrigation pipes for water and the installation of a water pump next to the Borehole.
Planting of the turf will unfortunately have to wait until the end of August, as it's still winter in SA and turf isn't available from the growers until then. The Life Landscapes team have organized a fantastic deal on the Turf, which will bring the project inline with budget.
The final phase will involve a team from KCS doing some finishing touches, in sanding the rusty posts, installing some nets, planting a number of trees and painting around the pitch area.
View the progress on our Facebook Page.