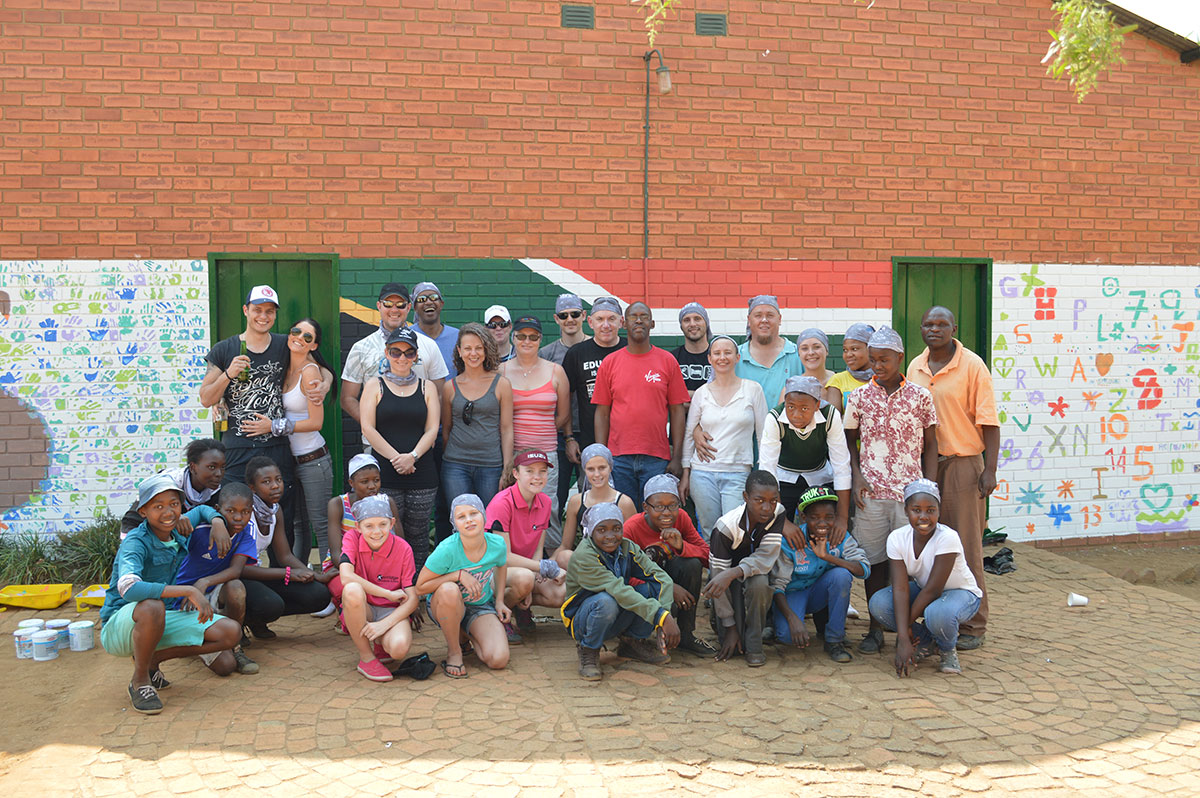 If you're a regular reader of our blog you may be aware that on the 15th of March this year Des Nangle (Managing Director, South Africa) successfully took on Cape Epic MTB race. He managed to raise approx. R60 000 for the Pecanwood Educational Trust. You can read more about it here. The PET committee decided to use the money to improve the football pitch/field for Re-e-lwele Primary School, one of the 3 schools that they do fundraising for.
Life Landscapes started preparing the ground for the football field on the 13th of July and within 2 weeks, they managed to rip up the ground, remove rocks, install the irrigation and lay down the compost. You can view photos from the day on our Facebook Page.
As a team building effort/event some of the staff from KCS South Africa, went through to the school on the 29th of August, to spend the day painting some new wall murals, re-painting the old jungle gyms, the lunch area and repairing the goal posts for the new football field.
We had a great day with the school kids, although it was scorching hot and got a bit messy with all the paint, but we managed to complete a lot of the work we set out to do! We are planning on making another trip to the school before the end of October to assist with a few more things.
Life Landscapes will be planting the grass before our spring rains start… which is soon and by the end of November we should have some soft green grass.
Latest photos of the project can be found on our Facebook page.