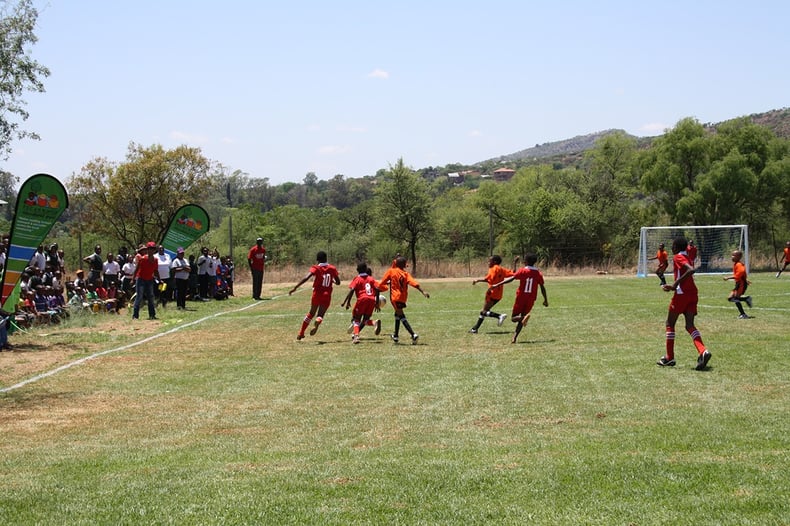 On the 30th of October 2015, Pecanwood Educational Trust and Kerridge Commercial Systems South Africa hosted the opening tournament for the football pitch project.
The project started with Des Nangle, Managing Director KCS SA participating in the Cape Epic in March 2015. He managed to raise R60 000 for the project. The money raised was used for paint which was used to make new wall murals around the school, repaint the jungle gyms and most importantly the goal posts for the soccer pitch. We also paid for the new grass, an irrigation system and most importantly a new soccer kit for the kids including brand new boots!
Gerhard Lotz from Life Landscapes joined us on the project by volunteering his labour for free. He kicked off all the hard labour by removing all the rubble, levelling the ground, installing irrigation and planting the grass. Gerhard now assists the school with the maintenance of the pitch, ensuring that the school takes good care of it and keeps it green!
We are extremely proud of this project and we could see that our hard work really paid off when we saw the kids play on the field for the first time. We are looking forward to completing more projects with the Pecanwood Educational Trust.