According to our research by the Mental Health Foundation, last summer more than 50% of people in the UK said that being in nature was a favoured way to cope with the stress of the pandemic. Mark, our Head of our Sales on our rental product inspHire, shares his story below:
Having spent a lot of time during the last lockdown not going out very much during the winter months and cold weather, I recently purchased a new electric bike to help me get fit and to allow me to ride for longer and experience a more pleasant and less gruelling ride.
Being a person who has Cystic Fibrosis I have recently realised the benefit of a new ground-breaking medication called Kaftrio which has effectively reversed a declining lung function (main symptom of CF sufferers) and has gone from 62% to 96% effectively meaning I am experiencing renewed vigour that I haven't felt since my late teens.
During the last lockdown I had spent a lot of time being sedentary, recently undertaking long bike rides has not only improved my physical fitness it has made me feel much better mentally too. This ride was a 33km round trip and here's the photo of me feeling very proud of myself and grabbing an espresso from the little coffee shop at the top.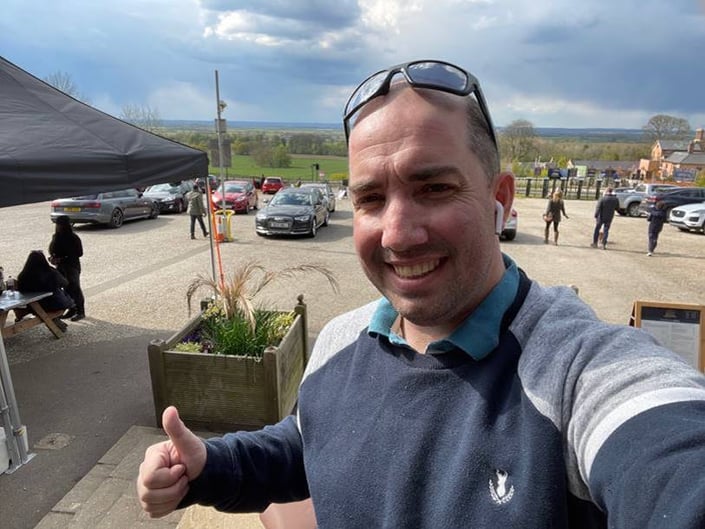 Mark smiles for the camera having completed an epic bike ride to Belvoir Castle and marvelled in the natural beauty along the journey

For more information, support and resources regarding Mental Health Awareness Week please visit: https://mentalhealth-uk.org/get-involved/mental-health-awareness-days/mental-health-awareness-week/